Move cache memory Firefox browser
Move cache memory Firefox browser
Used on every page load, your Web browser's cache is located by default on your hard disk or SSD main which can cause to wear it because of the large number of reads / writes.
If you have more than 2 GB of memory, you can place the cache in RAM of your PC.
Loading of items in the cache will be accelerated and you will more use your SSD.
In Firefox, type about: config in the address bar.

Post per entry.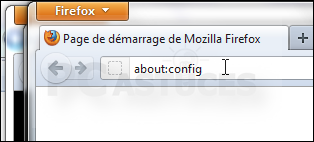 Click on I'll be careful, promise!

 

In the filter field, enter browser.cache

.

Double-click browser.cache.disk.enable option.

Its value changes to false.

Then check that the browser.cache.memory.enable option is true.

If not, double click it.

Then click with the right button of the mouse in an empty space of the window and click New and then click integer.

Name the option.

Click OK.

Then enter 75000 to assign 75 MB of memory to the cache.

Validate with OK restart Firefox to apply the change.

Note that the cache is now in memory, it will be erased each time you restart your computer.