INSTALLATION ON XP VPN SERVER
INSTALLATION ON XP VPN SERVER
How to create an ftp server with a dynamic ip via "No. - IP" and "GuildFTP" tools that are about two freewares
To start we will download "GUILDFTP» which is located
Then we'll install it and I'll show you how to create users, an admin (you preferably) and how to give access to the folder that you want!
Don't worry everything will be with screenshots for understanding!
So once "Guildftp' installed, launched either in the menu start or by the shortcut located in the Quick Launch bar as on the capture following!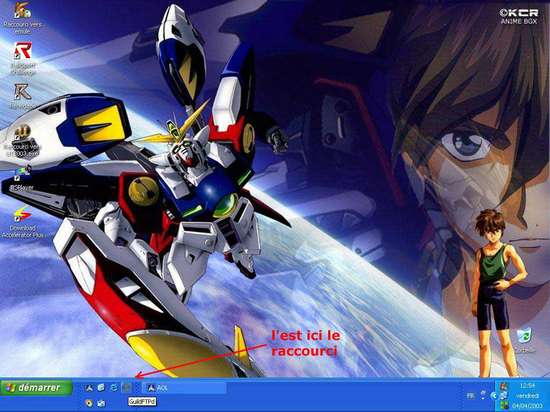 | | |
| --- | --- |
|   | It is automatically reduced in the taskbar at bottom right and to open it made as follows! |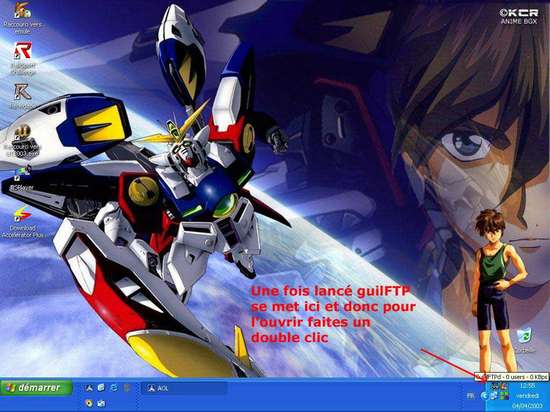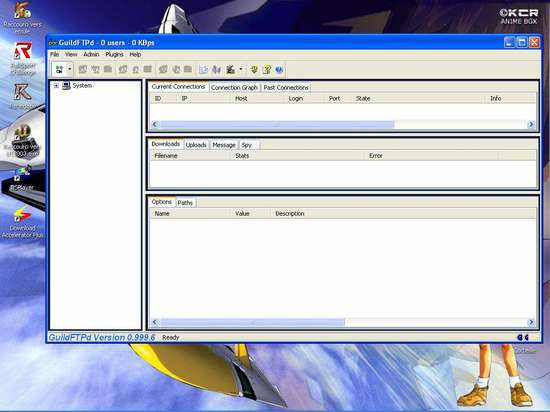 expand 'system' and 'group' to get to ca: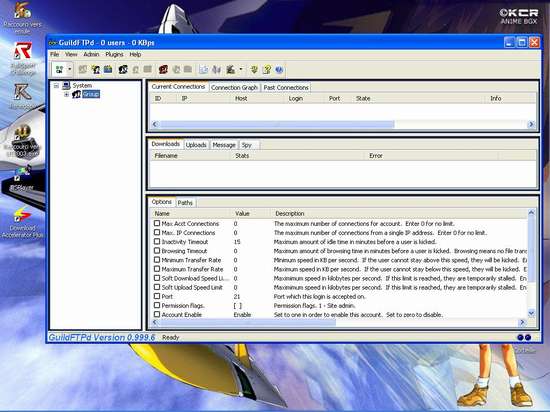 THINK A DELETE ACCOUNT "ANONYMOUS" RIGHT CLICK ON IT AND "DELETE USER"
> then to add a 'group' right click on 'system' and then 'add group'!
to add a user to a group done right click on the Group and "add user" to arrive at this window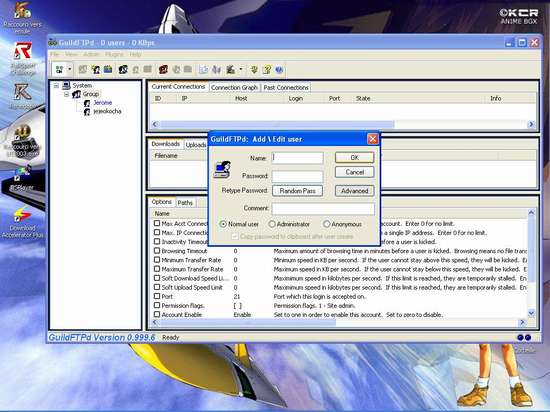 then give the name to this user and a password!
How to share a directory or partition
So right click on "PATH" as shown in this shot: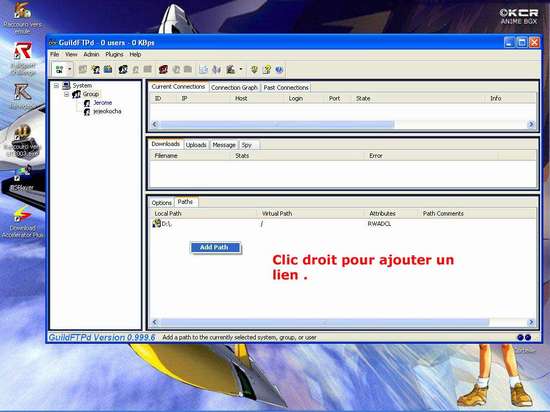 then a window explorer opens like this: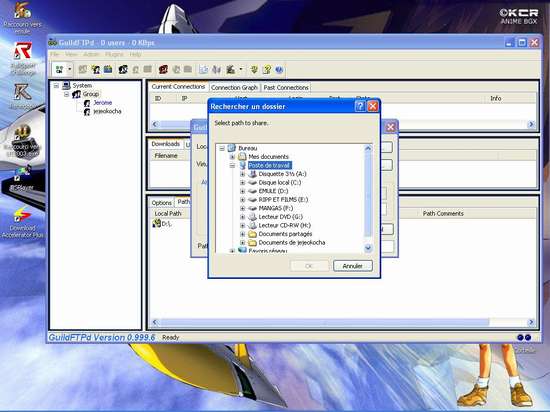 stroll or you want and select for example an empty folder first for testing etc...
so then remade the manip previous by selecting the directories you want to share and give rights accordingly
!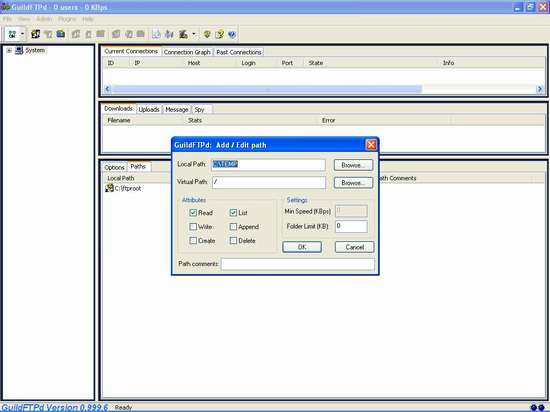 Creation of a domain name free through the "No. – IP.COM" site

First go to the website of no. - IP.COM available

Then go into "No. - IP FREE" as follows: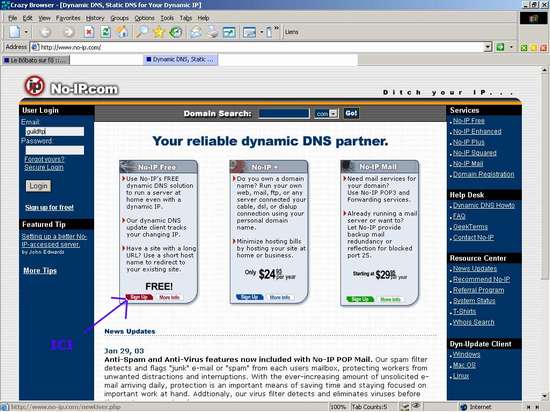 you get has this form: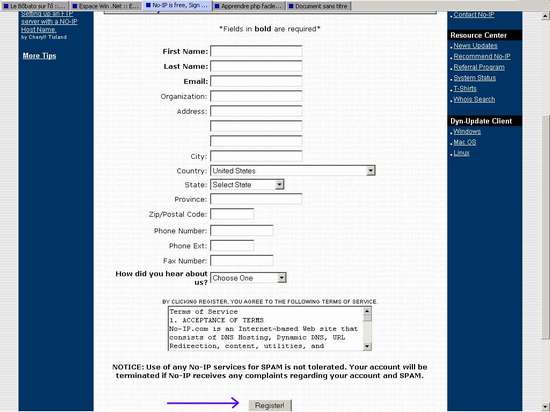 4] fields are mandatory:-name - first name-l' email address (very important because it is through this address that ' NO - IP provides a password that will use you later in this tutorial)- and finally to what use (personally, pro etc...)
so after the fields are filled you arrive here: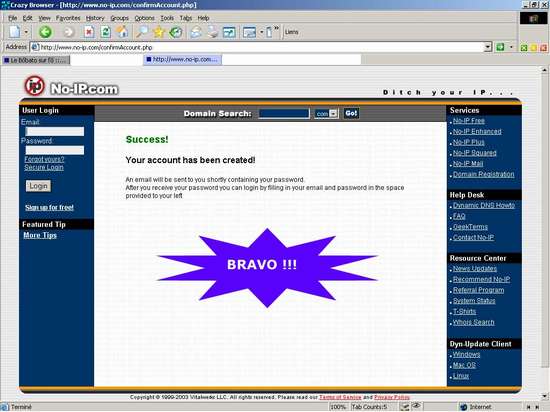 so you will receive a password that will allow you to create your 'free' domain name!

Enter in the window that follows your email address and the password sent by NO - Ip!

as follows: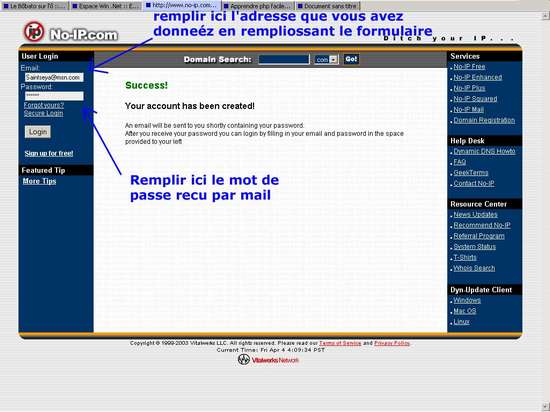 and in addition I make typing mistakes!
good going continue follow up there?
good then you arrive at a new page that said you "Welcome" and c is the only one creating your domain name!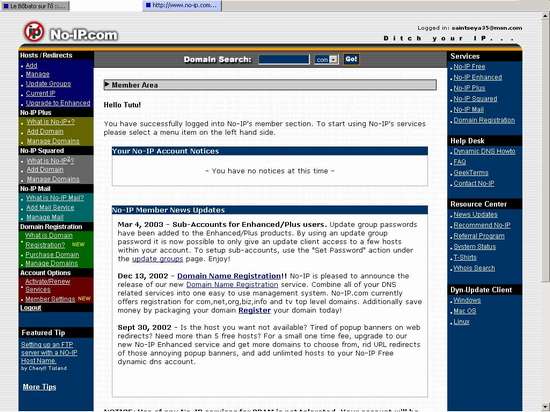 Finally not quite here it is: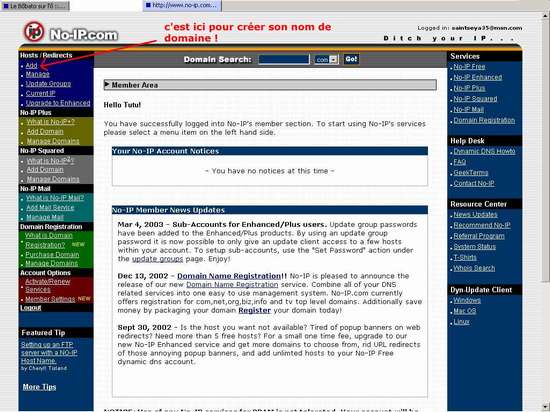 so then it still fill you the field with the name of your domain and its extension:
"example:" ptitlapin "(prefix)."
no - ip.info "(extension)"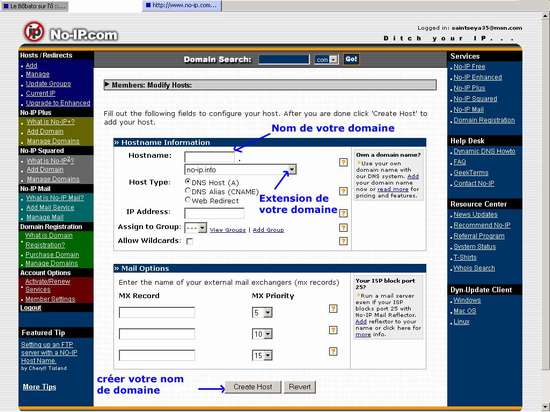 so then you arrive on this page that tells you as the domain name "ptitlapin.no - ip.info" has been created!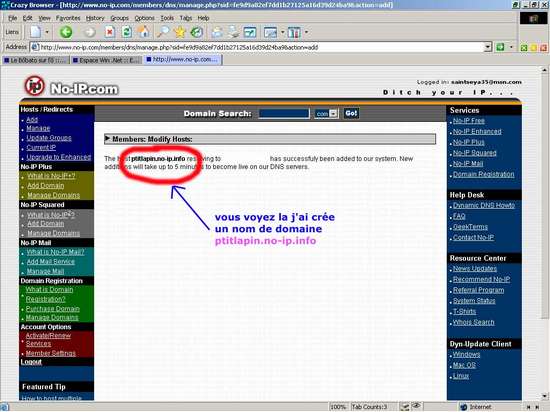 so then we will download the little app (620 KB) to make the relationship between your dynamic ip and your domain name!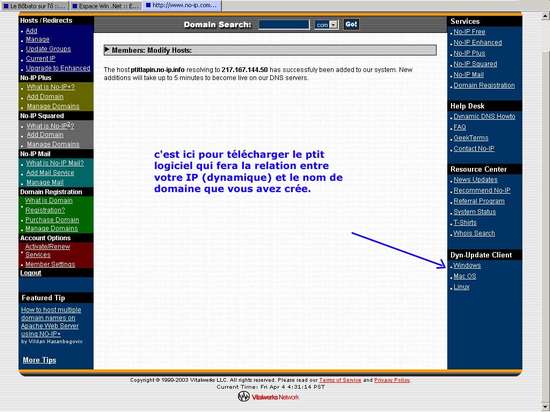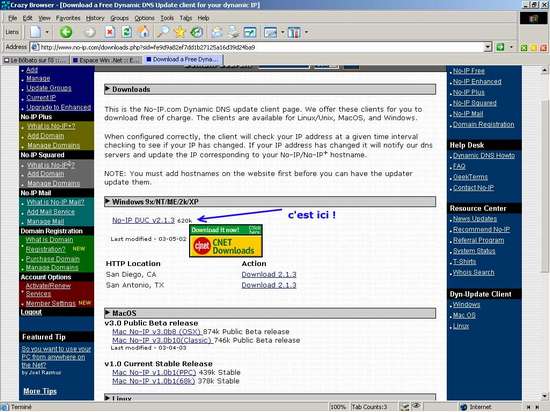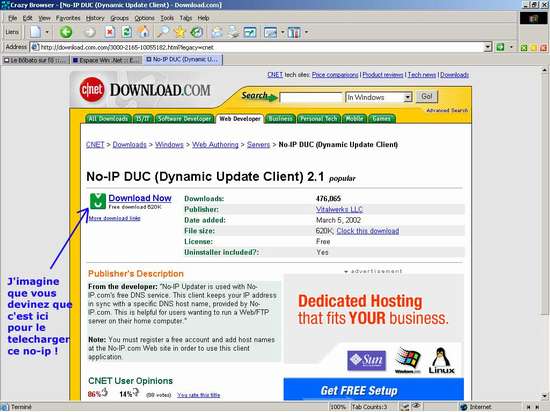 so you need to install the little app after download!
It is almost I reassure you!
It asks for an email address and a password!
(c is those that you have provided to create your domain name! if you have forgotten already okay click as this capture and you will receive your password within 10 minutes!)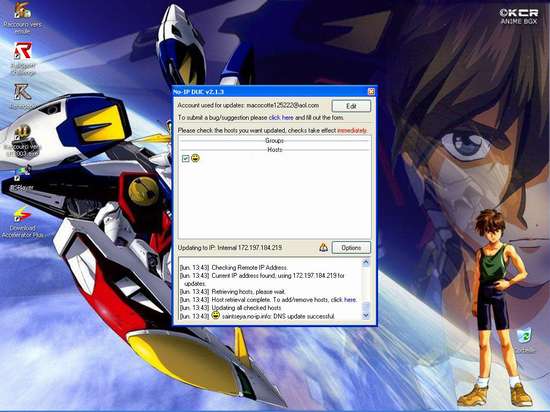 so don't forget to check the box in front of our domain name!
all users of firewalls to of course leave open port 21!